Village Parks & Trails
The Village of Clinton is located in one of the most pristine natural environments in the world. With a world of outdoor recreational opportunities all in our backyard and up-to-date facilities, we are very proud to call this region home. Clinton's Park and Recreation Guide
Reg Conn Centennial Park
Parking is available at the corner of Soues Street and Smith Street
In the heart of Clinton, there lies a beautiful 5-acre park that delights both young and old alike. The centre of the park is home to a pond and creek, perfect for laying a blanket beside and enjoy a relaxing picnic and taking in the tranquil scenery. Reg Conn Park also houses a playground, picnic tables, seasonal washrooms, a bandshell, and gazebo offering amenities for all ages.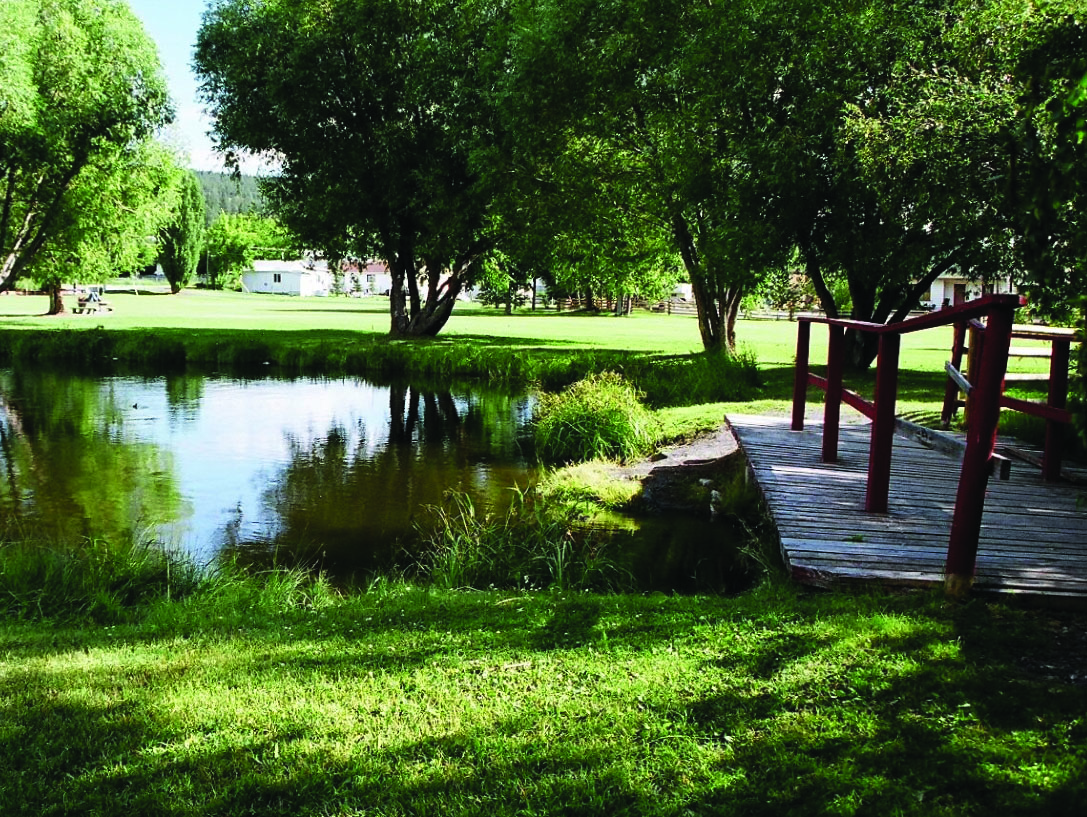 Clinton Off-Leash Dog Park
Located on Cariboo Avenue, this fenced-in park is perfect for your furry friend to burn off some energy and make new friends. There is a watering station for thirsty pups and, for your convenience, plastic bags are available on-site. New trees and shrubs, through funding from Cariboo Chilcotin Coast Tourism Association, were planted in Spring 2021 to provide some future shade on those sunny days.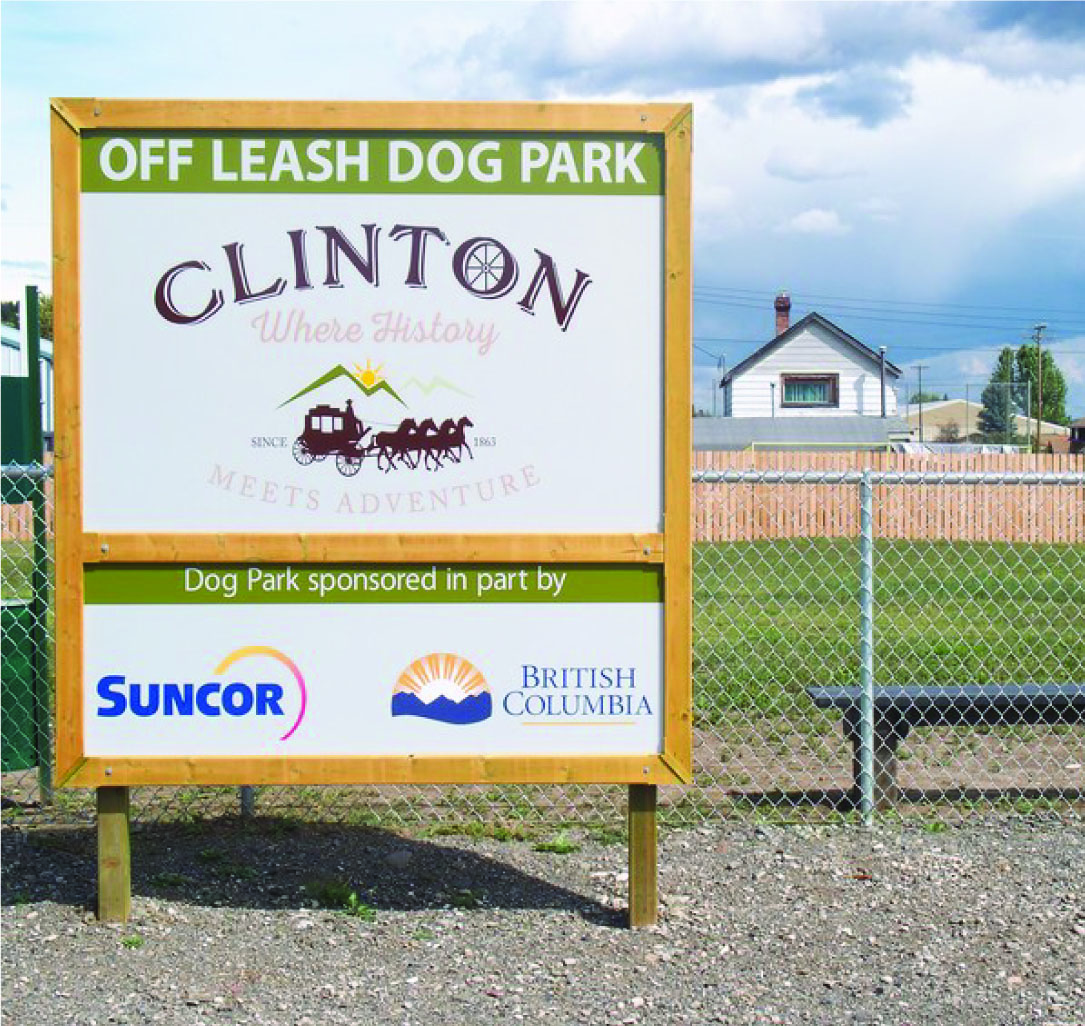 Elliott Park Ball Diamonds
Located at 7431 Elliott Park Way off of Kelly Lake Road, Elliott Park is home to two ball diamonds, dugouts, and a concession building and has previously also hosted cricket tournaments.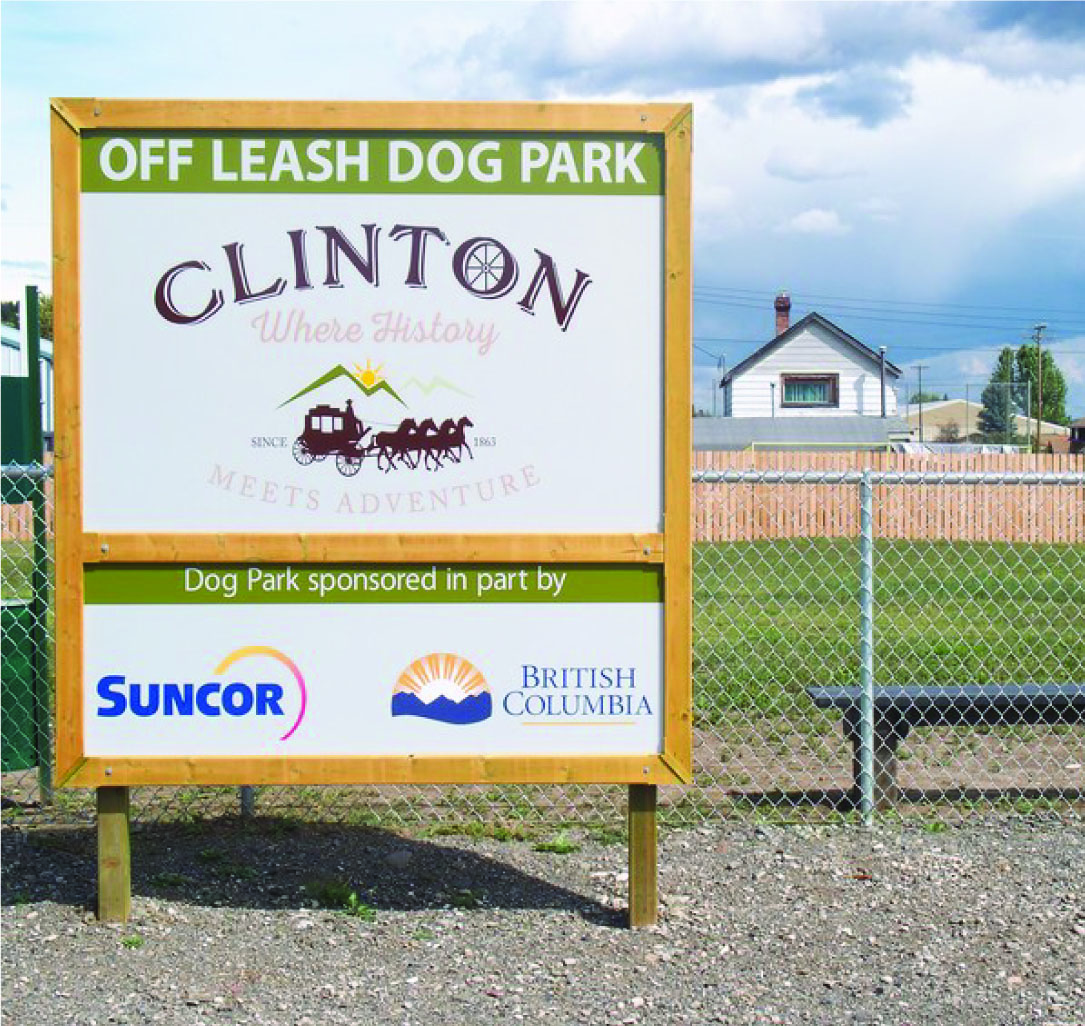 Fennell Trail
The Fennell Trailhead is located on the northeast end of the Village accessible from the gas line parking lot beside Frontage Road. The trail is open for hiking, walking, horseback riding, and mountain biking (no motorized vehicles). The loop is around 2.5km and meets up with the Tin Can Trail for the opportunity to explore further. Benches at the top of the loop provide views of the valley and farmlands below.
Read more about the trail on Trailforks HERE >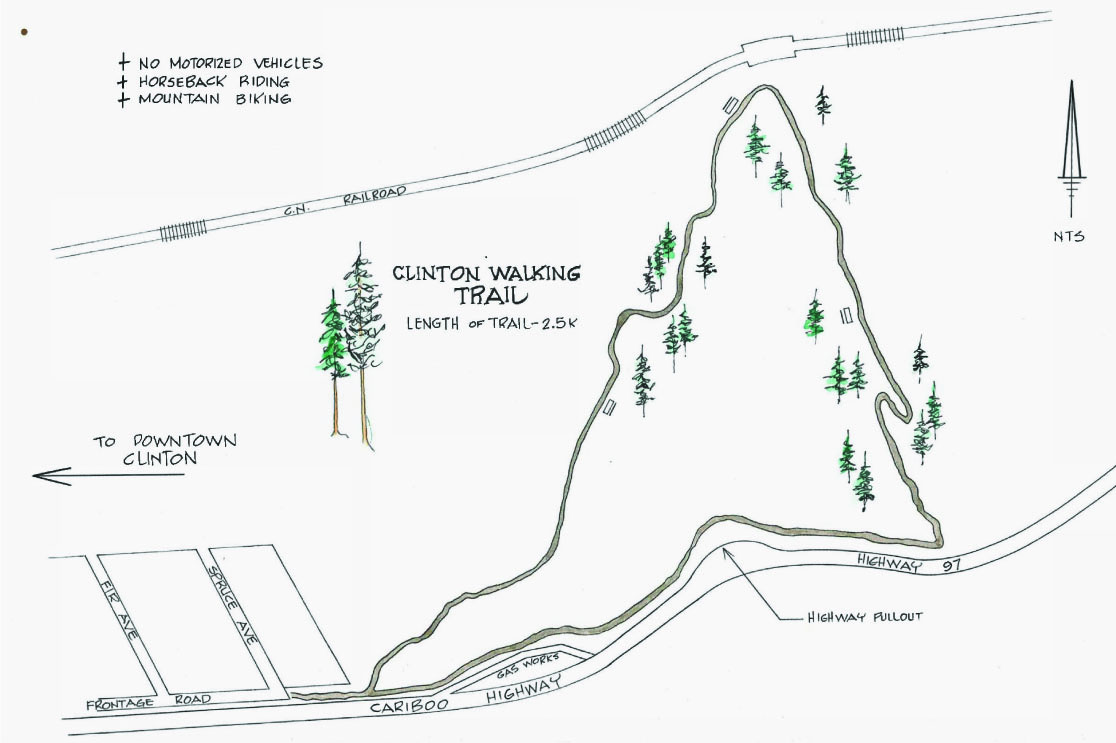 Cut Off Valley Trail
Cut Off Valley Trail follows the southwest edge of the Village linearly from Reg Conn Park to McDonald Ave. This is a short trail perfect for walking across town or doing a loop around the perimeter of the Village.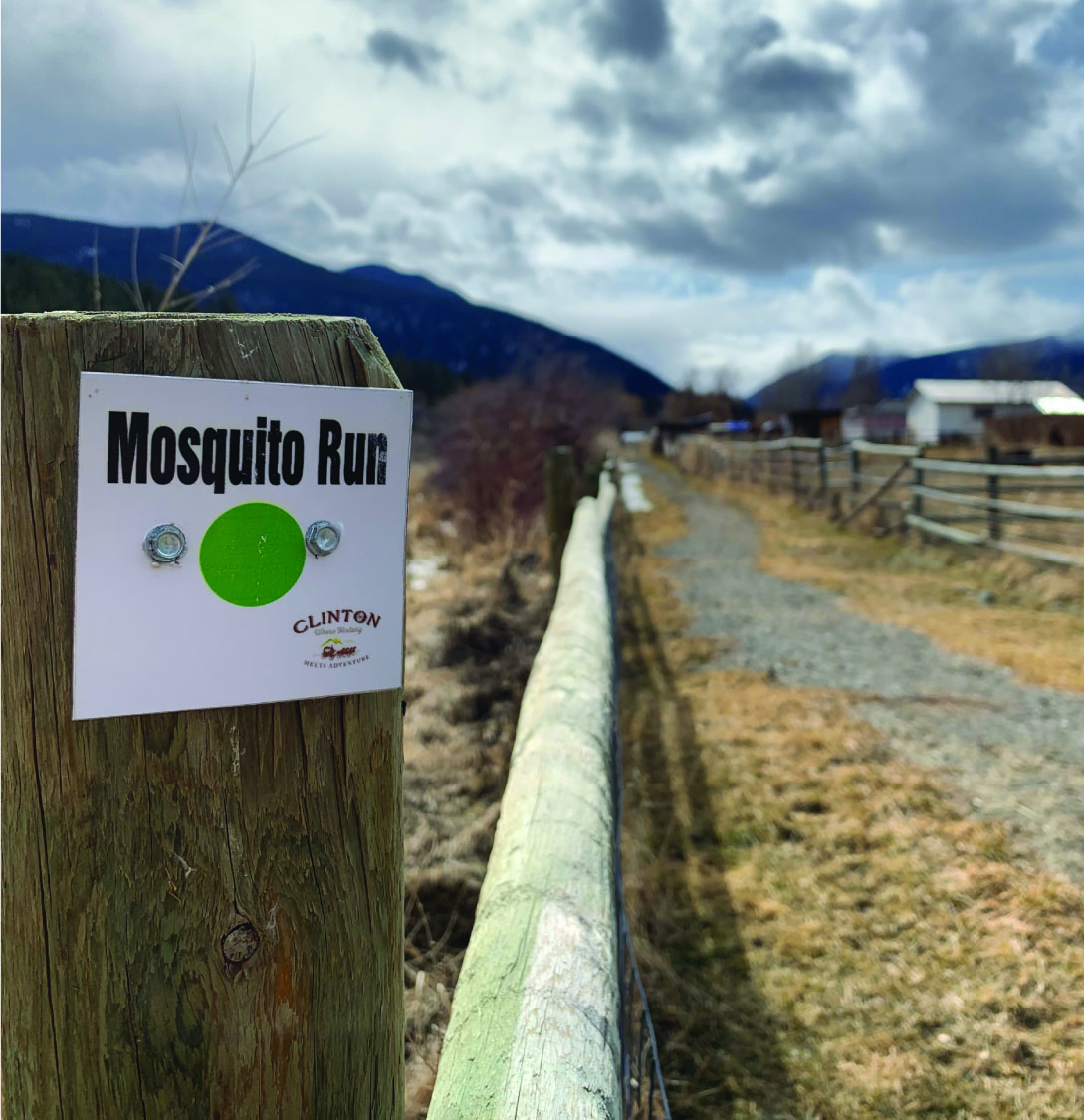 Tin Can Trail
Tin Can Trail is a popular hiking and mountain biking trail within the Village. It is accessible from a few locations – the East end (off of Fennell Trail), the West end (above Carson Road), and from the centre of the trail (off of Clinton Station Road). The trail is approximately 4km in length, a 200m climb/descent along the length of the trail, and is considered an easy overall physical rating.
Read more about the Trail and view the location on Trailforks HERE >