Antiques
Clinton is well-known for its numerous antiques and vintage shops and is quickly becoming the destination for antique shopping in Western Canada! Wander the main street and explore the numerous local shops, or check out the full list of retail shops here.
Local Artisans
Clinton is home to many talented artists. Local art includes, but isn't limited to pottery, ceramics, photography, woodwork, carving, floral arrangements, jewelry, photography, music, and much more. Their fares are viewable at many local businesses and their own websites. READ MORE >As of August 1, 2021, the Free Spirit Art Gallery is open featuring local artists: Linda Madden, Bill Elliott, Maegan Elliott, Jane Robertson, Valmount Boucher, and Linda Madden, Sterling Tresierra.
Many artists also display their fares at the weekly farmers' market hosted at Hunnies Mercantile on Sundays in the summer months.
Read more about local art, entertainment and recreation businesses here.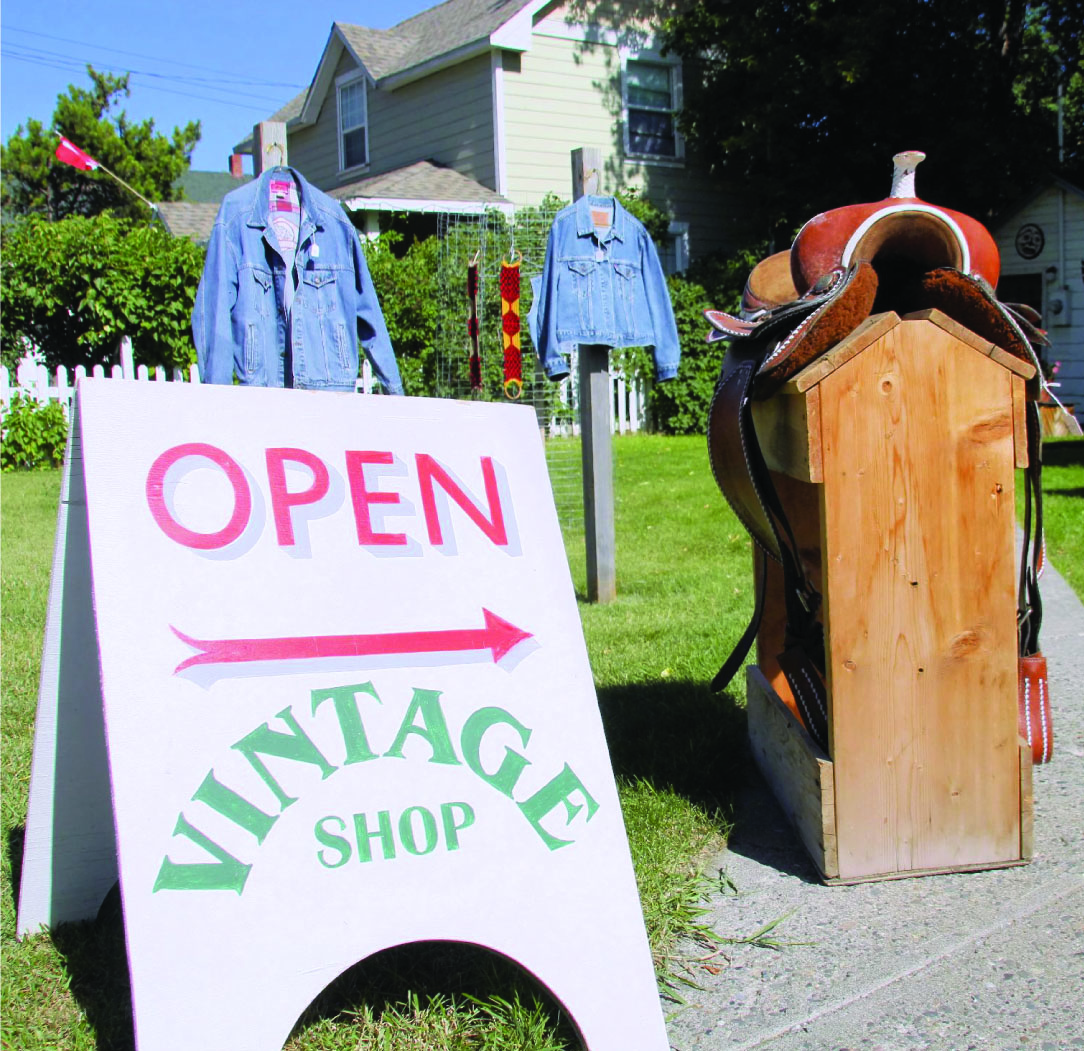 Live Music
The Village of Clinton has numerous venues that are perfect for live music events. The Village hosts Music in the Park in the summer at Reg Conn Park, and numerous events are hosted by local organizations in the Park or in Clinton Memorial Hall. Private venues also include the Clinton Museum and Stardust Trading Post (the Old Parkies). READ MORE >
Local artists include Arlen Park, Dustin Bentall, Lynn Shook & Lloyd Bishop, The Blue Wranglers, Tracy Fallstrom, and many more talented artists.
Read more about regional venues and musicians in the Thompson-Nicola Regional District on BC's Best Live Music website here.
Clinton & District Art and Cultural Society
Local artists are encouraged to join the Clinton and District Art and Cultural Society. The Society hosts an annual Art Show and Sale every summer to showcase local art. In 2021, the event will be held at the Clinton Memorial Hall on July 31 and Aug 1 and feature live music by the Blue Wranglers.